Dog Lovers Win With The 2019 Chrysler Pacifica and 2019 Jeep Wrangler
By Product Expert | Posted in Jeep Wrangler, Pacifica on Monday, November 4th, 2019 at 9:33 pm
A family car needs to do a lot more than just impress the driver. While the 2019 Chrysler Pacifica and 2019 Jeep Wrangler both deliver behind the wheel, a variety of dog and pet-friendly features in back help them stand out as top choices for anyone looking to bring their dog along for the ride. Both models earned a place on the 2019 Autotrader's list of 10 Best Cars for Dog Lovers. Learn more about the accessories that helped each vehicle land a spot on this list below. 
[Read More: What are the 2019 Jeep Wrangler Exterior Color Options?]
"At Autotrader, our goal is to help people navigate the car-buying process through our extensive lists of vehicles that suit consumers' various needs," says Brian Moody, executive editor at Autotrader. "With this in mind, we came up with a list of cars that offer both comfort and convenience features pet owners should consider if they're buying a car."
What Pet-Friendly Accessories Are Available For The Chrysler Pacifica And Jeep Wrangler?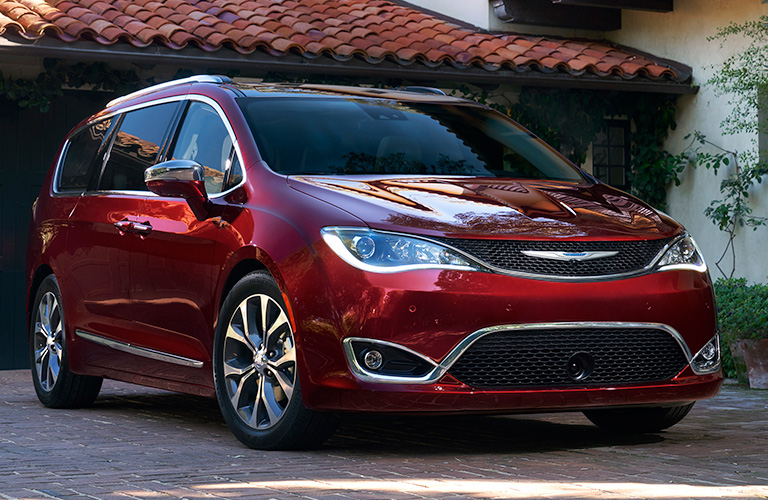 Chrysler Pacifica Accessories
The same features that help the 2019 Pacifica ace hauling kids make it an ideal pairing for pet travel. Easy to maneuver Stow 'n Go seating and power sliding doors make getting pets in an out of the vehicle a breeze and an available in-vehicle vacuum makes cleaning up after them quick and convenient. The 2019 Pacifica also offers add-on accessories like a Mopar dog crate pictured in the main image for safe and secure travel. 
Pacifica Inventory
Jeep Wrangler Accessories
Like the 2019 Chrysler Pacifica, the 2019 Jeep Wrangler also offers a few extra additions that are perfectly suited for your pets. A Mopar dog crate is available as well as custom-fit all-weather floor mats that help keep any unwanted messes off of your vehicle's carpeting. The 2019 Jeep Wrangler is also outfitted with the power and agility to get you and your furry pal to any outdoor adventure for plenty of fresh air and exercise. 
Wrangler Inventory
The team at Cowboy CDJR can help match you with the right vehicle for all of your unique travel needs. Stop by the dealership and let us know what you are looking for and we can get you set up with some test drives!